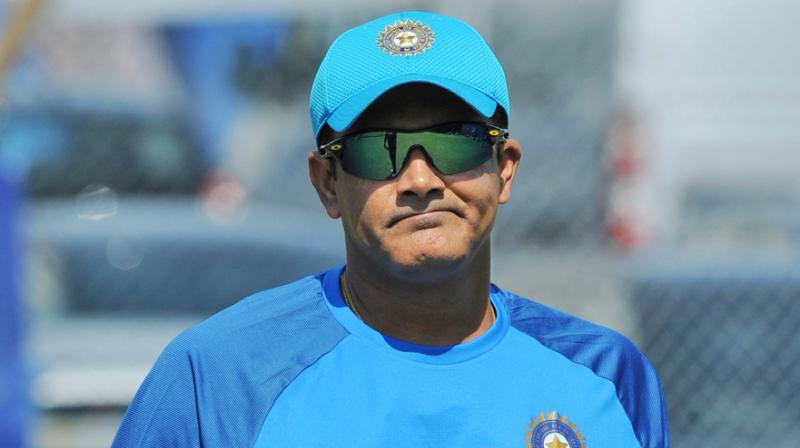 Anil Kumble has stepped down as India coach, four days before the limited overs tour of the Caribbean begins.
The decision comes less than a month after it emerged taht players, including captain Virat Kholi, had told BCCI officials that they were uncomfortable with the "intimidating" style of Kumble's man management.
As a result, despite India's sucess in Kumble's year in charge, the board advertised for fresh interviews for the head-coach's position instead of extending his contract.
It is understood that, on Monday, before Kholi departed for Caribbean, he met the BCCI's top brass along with Kumble in London.
The meeting was attended by BCCI seretary Amitabh Chaudhary, board chief executive officer Rahul Johri and MV Sridhar general manager of cricket operations.
The meeting was necessitated after the three member cricket advisory comittee, charged with finalising who will coach, informed the BCCI that it had failed to resolve the impasse between Kohli and Kumble.
The BCCI had received six applications including that of Kumble for the fresh interview process.  But, considering it was the CAS – comprising Sachin Taendulka, Sourav Ganguly and VVS Laxsman – that had recommended and shortlisted Kumble as the final choice last year, it still felt he remained the first choice for the bead coach position going forward.
However, given the current relations, it is understood that the CAC did not meet Kunble at all after it was asked by the BCCI to make the final choice.  "The differences seem irreparable" a board official, who is privy to the discussions, said.  He said that Kohli was not ready to take a step back.